Map Unavailable
Date/Time
02/04/21
5:00 pm - 7:00 pm
Categories No Categories
This is a Fundraiser! Please join us and support the OAA at the same time!
Uncovering an Oregon Treasure: Kam Wah Chung
with Beth Howlett, DAOM, LAC and Eric Brand, PhD, LAC
Nestled deep within rural Oregon lies a hidden treasure of Chinese herbal culture, the Kam Wah Chung State Heritage Site.  The museum preserves a frontier shop from the Gold Rush era that was home to a Chinese doctor named Ing Hay and his business partner Lung On. Ing Hay practiced Chinese herbal medicine in Oregon from the 1860s to the 1920s, and his collection of herbal formulas and well-preserved bulk herbs have recently attracted international attention.
 
Dr. Beth Howlett conducted her capstone research on the Kam Wah Chung collection, and she possesses an intimate knowledge of its history and collection. Her work was instrumental in securing a grant from the State Library of Oregon and the Institute of Museum and Library Services to promote further research into the collection, resulting in an open online database that allows scholars to access its treasures in digital form. Beth was interviewed as a subject matter expert for documentaries on Kam Wah Chung by the Discovery Channel and the upcoming Chinese TV show "Bencao Without Borders." In this webinar, she will share gems from her research along with an introduction to the newly launched online database.
 
In the second segment of the webinar, Eric Brand will share photographs from the Kam Wah Chung collection for a deep look at the historical situation on selected individual herbs. Based on evidence from the Kam Wah Chung collection, we can see that many of the same issues we see on the herbal market today were also relevant for Chinese herbalists practicing in America a century ago.  We will investigate examples from the collection that demonstrate timeless details of herbal identification, processing, and quality assessment that remain important in the clinic today. 
 
Beth Howlett, DAOM, LAC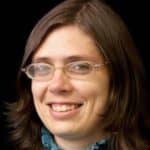 Dr. Beth Howlett, DAOM, LAc, is the Vice President of Communications and Academic Services and adjunct faculty at Oregon College of Oriental Medicine (OCOM). Dr. Howlett began her study of things Chinese in 1994 at Bryn Mawr College, enticed by the prospect of learning a language with no verb tenses. After graduation she was selected to participate in Princeton-in-Asia's teaching fellowship program in Ningbo, China. Upon returning to the USA, Beth deepened her study of Chinese language and culture by pursuing a MAcOM and a DAOM at OCOM. Since 2008, Beth has returned to China numerous times to facilitate clinical education at the Nanjing University of Chinese Medicine (NJUCM). Her passion for the medicine and translating source texts has also led her to help facilitate an ongoing relationship between OCOM and the Kam Wah Chung Co. museum in John Day, Oregon, culminating in the creation of a publicly searchable database of the medicinal materials catalogued at the site. In addition to leadership and teaching roles in the field of Chinese Medicine, Dr. Howlett also serves as the Education Working Group Co-Chair for the Academic Collaborative for Integrative Health (ACIH) and the Board Chair for the Oregon Collaborative for Integrative Medicine (OCIM).
Eric Brand, PhD, LAC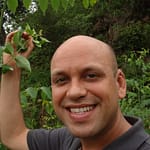 Eric Brand is a Chinese medicine practitioner with a passion for materia medica and herbal quality discernment.  After graduating from the Pacific College of Oriental Medicine in 2003, Eric spent over a decade pursuing academic and clinical opportunities in Taiwan, Hong Kong, and mainland China.  He earned his PhD at the School of Chinese Medicine at Hong Kong Baptist University with a focus on Chinese herbal pharmacy, and he serves as a TCM advisor to the American Herbal Pharmacopoeia.  Eric has written or translated a variety of modern and classical texts and peer-reviewed articles, and he served as chair of the US delegation on the ISO Technical Committee for International TCM standards (ISO TC 249) from 2014 to 2017.  Eric remains active in teaching and research, and serves as an Assistant Professor at Taipei Medical University.



Bookings
Registrations are closed for this event.