Map Unavailable
Date/Time
05/01/22
8:00 am - 3:30 pm
Categories No Categories
Sunday, May 1, 2022


Online via Net of Knowledge
4 CEUs pending
SCHEDULE
---
8:00 – 8:30 am –  Check in
8:15 – 8:30 am – General Welcome from OAA President

SESSION 1: 8:30 – 10:30 am (Zoom session opens 30 min before start time)
2 CEU pending
---
Room 1 – 8:30 – 10:30 am
Advocating and Advancing the Practice of Acupuncture: Oregon Politics, Ethics, and Policy
Dan Cushing, PAC/West Lobbyist

OAA Lobbyist Dan Cushing will share an update on the 2022 Legislative Session, including the efforts toward House Bill 4132.  This bill would have required the Department of Consumer and Business Services (DCBS) to study trends in health insurance reimbursement for acupuncturists, as well as physicians, dentists, nurse practitioners, and other integrative medicine providers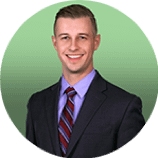 Dan Cushing manages comprehensive government affairs strategies for multiple clients with a primary focus in health care. He is strategic and effective in his advocacy work to advance clients' goals, which is bolstered by his strong relationships with legislators of both parties. Dan is known in the Oregon Capitol for his passion and commitment to showing respect for all, including staff and opponents.
---
Room 2 – 8:30 – 10:30 am
Integrative Acupuncture and Mental Health
Dr. Steve Shomo DAOM, L.Ac, AP, GCPH, GCDMH, CSCS, ERYT, WFR 
This presentation will allow participants to gain clinical knowledge and skills in treating anxiety, depression, traumatic stress and PTSD.  In addition to treating community members, learn strategies for first responders, healthcare professionals, and military personnel.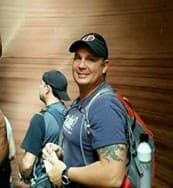 Steve Shomo is a Doctor of Acupuncture and Oriental Medicine, NCCAOM board certified and is licensed in multiple states. He is an international leader and educator in the field of Integrative Acupuncture and Wellness with over 30 years of clinical and academic experience. He has completed postgraduate studies in Japan and the United States with specializations in; public health, disaster mental health, traumatic stress & PTSD, performance and movement therapy, sports medicine, nutrition, and motion induced somatic response (the Mukaino method). He has extensive experience in auricular acupuncture, oncology, pain management, acupuncture injection therapy, dry needling, laser bio-stimulation, emergency and disaster response. Dr. Shomo is a wilderness first responder and instructor, certified strength and conditioning specialist, and is an experienced registered yoga teacher and trainer. He is faculty for several DAOM and Master programs, a continuing education provider, and serves on various acupuncture and global health boards.
---
Room 3 – 8:30 – 10:30 am
Yamamoto New Scalp Acupuncture (YNSA)
Diane Iulano, DAC
Yamamoto New Scalp Acupuncture (YNSA) was developed by Dr. Toshikatsu Yamomoto in Japan. It is a streamlined and effective treatment strategy for musculoskeletal pain, stroke, neurological and neuropsychiatric (brain and behavior) disorders. This introductory course will cover location and functions of musculoskeletal, sensory and brain points. This is applicable for those learning YNSA for the first time and for those seeking a review of this system. Dr. Iuliano will review the uses and applications of YNSA and locations and functions of points of 4 of YNSA Needling Systems:
1.     YNSA Basic Yin Points on the Scalp
2.     YNSA Sensory Points on the Forehead
3.     YNSA Brain Zones on the Scalp
4.     YNSA Cranial Nerve Points on the Scalp
Diane I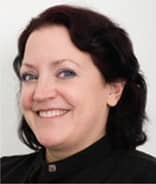 uliano, DOM, L.Ac., Dipl. Ac. (NCCAOM) has been teaching and practicing acupuncture for over 30 years. She is a graduate of the New England School of Acupuncture where she was Japanese Acupuncture Department Chair for 20 years. Dr. Iuliano has taught seminars in Chicago, Hawaii, Barcelona, Hokkaido and Tokyo, Japan. She is a credentialed acupuncturist at Mt. Auburn Hospital in Cambridge, MA and a board member of the Auriculotherapy Institute.  Dr. Iuliano met Yamamoto sensei in 1989 and has studied with him at seminars in the US and multiple trips to seminars in Japan. Dr. Iuliano received her Doctorate of Acupuncture from Pacific College of Health and Science. Dr. Iuliano was awarded teacher's certificate from Miki Shima and the Japanese American Acupuncture Foundation in July of 2005 and was awarded the first teaching certificate of Shakuju Therapy from Shoji Kobayashi. She currently maintains a private acupuncture/herbal practice in Belmont, MA.
---
10:30 – 11:00 am: Break, Meet Sponsors in Zoom Rooms
11:00 – 12:00 pm: Annual meeting
– President's Overview
– Treasurer's Report
– New Business
– Vote for new Board Members
12:00 – 12:30 pm: Break, Meet Sponsors and Lunch
SESSION 2: 12:30 – 2:30 pm (Zoom session opens 30 min before start time)
2 CEU Pending

---
Room 1 – 12:30 – 2:30 pm
Course Topic: Micro-Current and Frequency Therapy, With and Without Needles
Stuart Greenleaf, L.Ac, AP, GCPH, GCDMH, CSCS, ERYT, WFR
We begin with the science of electricity itself, as a foundation for understanding electro-therapy devices and their beneficial effects. A newly emerging area is included, the particular actions of specific frequencies. The focus is on micro-current, a gentle format that can be applied to the body's surface or through needles. Discussion turns to commercially available electro-acupuncture devices. Guidance is then offered on general treatment principles, to optimize safety and effectiveness, followed by several specific protocols for musculo-skeletal conditions. Whether participants are already experienced with electro-therapy, or are only taking a first step, they will find essential information here.  Appendix: Greenleaf's Custom Machines — will be available to participants after the webinar. Demonstrating future possibilities in micro-current.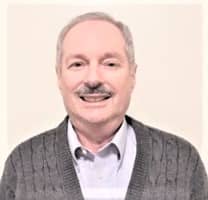 Licensed in 1980, Stuart Greenleaf is one of the longest-serving LAcs in Oregon. His training and internship were at a small pilot program in Portland, authorized by the Oregon Medical Board, the Northwest College of Acupuncture. Stuart's primary clinic, "Acupuncture Therapy of Oregon", has been in Eugene, with satellite offices at times in Corvallis and Springfield. In 2019, Stuart transferred his practice to another LAc. Since then he has been semi-retired, continuing to treat a small number of patients. Specializing in musculo-skeletal conditions, Stuart soon recognized the potential of enhancing acupuncture with electrical stimulation.
By 1985, he understood the limitations of commercially available electro-acupuncture machines, and he began to experiment with custom designs. This work was advanced in 2000, when he obtained the services of a highly skilled electrical engineer. That same year, he first experienced training on the method known as Frequency Specific Micro-Current. From 2007 to 2011, Stuart served as a consultant for Pain Management Technologies, a manufacturer of home e-stim equipment, advising the president of the company on electrical specifications. His primary project was the J-Stim, a device for osteo-arthritis of the knee, which the the patient wears overnight. When the J-stim entered production, Stuart performed a clinical study that was featured on the company website. Along with e-stim design, Stuart has developed a method known as "Acu-Pedics", for combining acupuncture with assessment of skeletal alignment. Treatment in Acu-Pedics adds electro- acupuncture to corrective positions and movements. This can only be taught in person, and he hopes to do so soon.
---
Room 2 – 12:30 – 2:30 pm
A Whole-body Approach to Microbiome Optimization
Megan Barnett, MS, CNS
We know that what we eat affects the health of the microbiome, but what are the other physiological factors that make or break the microbiome.  Mitigating damage against and healing the microbiome requires we take a closer look at nervous system regulation, supplementation, glucose management, detoxification pathways, oral health, gastric function, immune regulation and more.  Taking a comprehensive approach to microbiome health improves clinical outcomes and patient compliance.
Learning objectives:
– Recognize systemic symptoms of dysbiosis
– How to assess the most critical factors affecting microbiome in your patient
– Options for integrative microbiome restoration
Megan Barnett, MS, CNS is a functional medicine practitioner in Portland, Oregon. She is co-owner of Biolounge in NW Portland and co-founder and Chief of Product at Florasophy. In her clinical practice, she helps patients identify the root cause of their health problems, then designs individualized and evidence-based approaches to alleviate symptoms and help their bodies heal. She has a Bachelor of Science in Dietetics from Kansas State University and a Master of Science in Nutrition and Functional Medicine from University of Western States.
---
THIS PRESENTATION WILL NOT BE AVAILABLE FOR REPLAY
Room 3 – 12:30 – 2:30 pm
The Female Cycle as the 5th Vital Sign
Dr. Marguerite Duane, MD and  Dr. Mikey Padilla
Educate health professionals about fertility awareness-based methods and their applications for addressing women's health. Did you know women can learn to identify and chart observable external signs that reflect internal hormonal changes? This presentation is designed to highlight the health of the female cycle and how the female chart can potentially aid in the diagnosis and management of common women's health concerns. Speakers will discuss the basic science behind fertility charting and review a variety of fertility charts, including potential indications of a woman's health status based on what the chart reveals.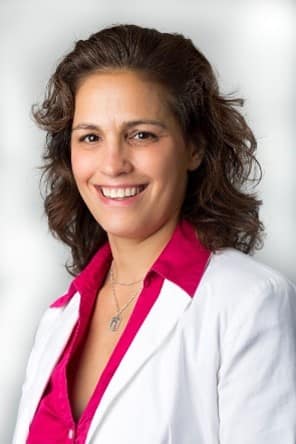 Dr. Marguerite Duane, a board-certified family physician and Adjunct Associate Professor at Georgetown, is co-founder and Executive Director of FACTS – the Fertility Appreciation Collaborative to Teach the Science. Dr. Duane see patients with Modern Mobile Medicine, a direct primary care house-calls based practice in Washington, DC and is currently completing a primary care research fellowship at the University of Utah. Dr. Duane received her M.D. degree from the State University of New York at Stony Brook and completed her Family Medicine residency at Lancaster General Hospital in Pennsylvania. She received a Bachelor of Science with Honors and a Master of Health Administration degree from Cornell University. Dr. Duane is trained as a Creighton, FEMM and NeoFertility Medical consultant, and a TeenSTAR educator. She has published articles on the effectiveness of FABMs and the use of apps for tracking fertility. Dr. Duane balances her career as a teacher and Family Physician, with her role as a mother and wife.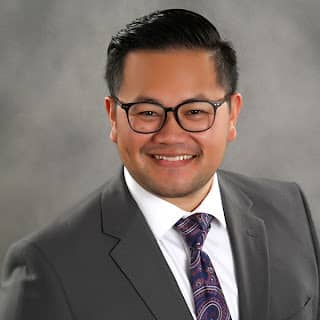 Dr. Mikey Padilla is a physician in Indianapolis, IN practicing full-spectrum family medicine with interests in medical applications of NFP, osteopathic manipulative treatment, and behavioral medicine.  He completed medical school at Chicago College of Osteopathic Medicine in Downers Grove, IL and his residency training at Franciscan Health Indianapolis.  He participated in FACTS as a FACTS Ambassador during medical school and residency.  In April 2021, he completed the Creighton Model NFP medical consultant training.  He is acting medical director of a hospital-based Fertility Care Center and hopes to make more integrative an evidence-based women's health care options readily accessible and available.
---
2:30 – 3:00pm: Conference Wrap-up, Raffle Prizes
---
Bookings
Registrations are closed for this event.