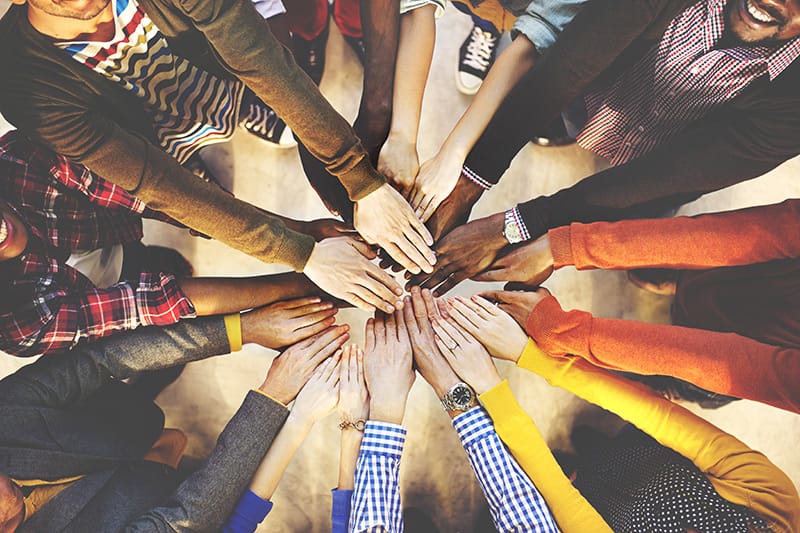 Join The OAA
Oregon Association of Acupuncturists is the sole organization that represents and advocates for the professional advancement of acupuncturists in our state legislative process. Your membership and engagement directly support these efforts via the work of our lobbyist, committees, board of directors, and members. Your membership and support strengthens our collective voice to advance our profession and to protect our scope of practice.
Member Benefits:
Continuing Education Discounts and Free CEU Events
State Legislative Representation
Professional Advocacy
Annual Conference
Engagement and Leadership Opportunities
Newsletter Communication
Lhasa Discount —15% discount twice a year
An Important Message from the OAA!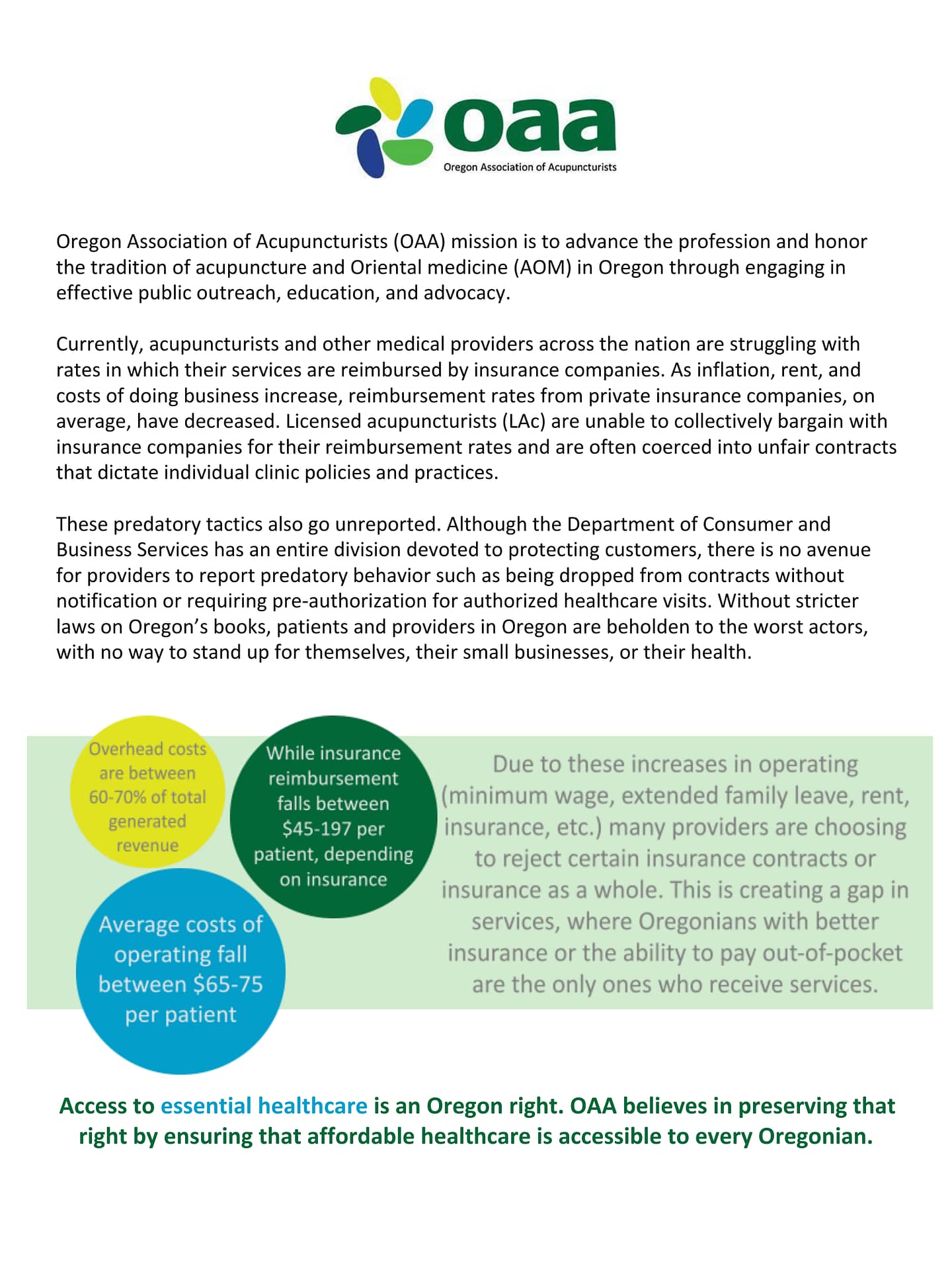 Oregon Association of Acupuncturists (OAA) mission is to advance the profession and honor the tradition of acupuncture and Oriental medicine (AOM) in Oregon through engaging in effective public outreach, education, and advocacy.
Currently, acupuncturists and other medical providers across the nation are struggling with rates in which their services are reimbursed by insurance companies. As inflation, rent, and….READ MORE HERE
Looking for an acupuncturist near you, we know you will want the best. These practitioners stand up for their medicine and will stand up for you as their patient.
Frequently Asked Questions
What is acupuncture?
What is herbal medicine?
What does it treat?
What are the laws, rules, and regulations in our state?
How to apply and what is required for licensure?
How do I renew and what is required?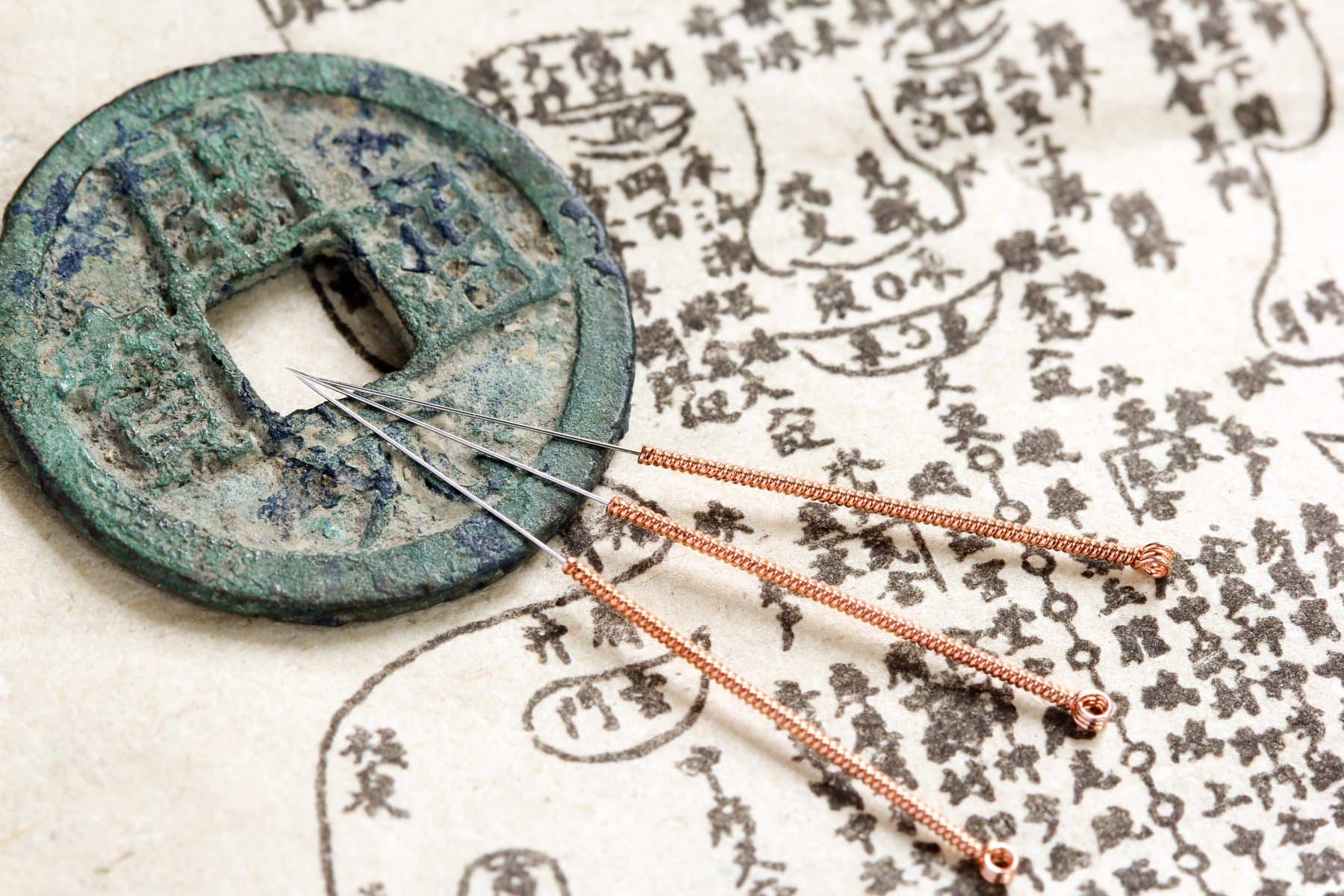 Our Mission
The Oregon Association of Acupuncturists (OAA) formerly known as the Oregon Association of Acupuncture and Oriental Medicine (OAAOM) is the current professional association for Acupuncture and Oriental Medicine (AOM) in Oregon. OAA is a revitalized organization that is building upon a strong history of AOM leadership in Oregon and the United States. The presence of AOM institutions of higher education in Oregon for many years has positioned Oregon as a leader in AOM nationally. The OAAOM fills a vital role in  enhancing and moving forward the profession within the state.